Pick a plan for better
business
Pricing plans that are tailored to your usage. Unlimited users at no extra cost.
Expenses
£40
Per month, billed monthly
Pre-paid and credit accounts
Accountabl Prepaid Mastercard® Virtual
CO2e analysis on expenses
Overheads
£40
Per month, billed monthly
Automated scope 1 & 2 emissions reporting
Integration with AP automation tool
Real-time consumption analysis
Energy cost vs market analysis
Cost vs market rate comparison
Business specific metrics
Visibility and exports to share
Value Chain
Custom
Per month, billed monthly
Accounting or CSV integrations
Network of sustainable suppliers
150,000 emissions factors
Sustainability Linked Loans
Data for ESOS, SECR, PPN 06/21 and ISO14064
Offset
Custom
Per month, billed monthly
Multitude of social and ecological projects
Check out our product
bundles
Designed by
experts
Our system takes the best of finance and applies it to ESG challenges. It uses a triple-layer methodology for standardised carbon tracking, based on the GHG Protocol Standards and compatible with SECR, ESOS and PPN 06/21. So, you can monitor your emissions and meet regulations with ease.
Learn more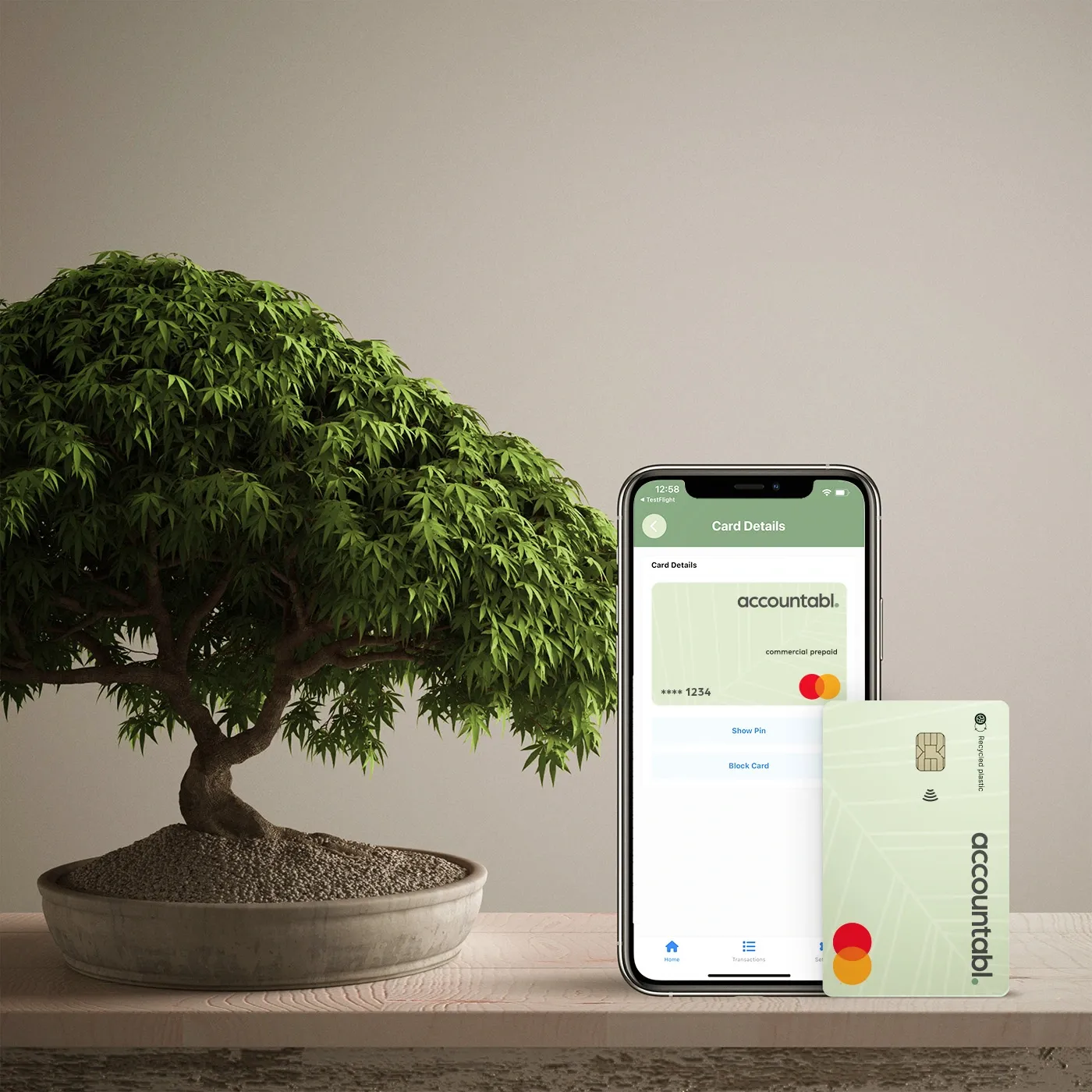 Here to
help
With Accountabl, you'll only get charged for what you use so you can track your spend and emissions without breaking the bank. Plus, you'll have a friendly account manager on hand to support you every step of the way.
Learn more